Competence
from Jena






Our partner
MeyerV, S.A. de C.V.
on the
EXPO MANUFACTURA 2021

Stand No: 1617
Date: April 13th…15th
Place: Centro de Expositores CINTERMEX, Monterrey, N.L. MEXICO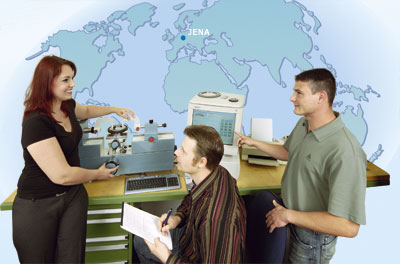 ekm Jena GbR is a company
located in the technology
region of Jena.

The employees of
ekm Jena GbR have
extensive experience in
gauge testing instruments
and coordinate measurement
techniques.

Our products and services
continue the tradition of
measurement technologies for
which the Jena region is
renowned.